News
Soldiers of the Russian Volunteer Corps trophy APC of Russian special services in the Belgorod region (video)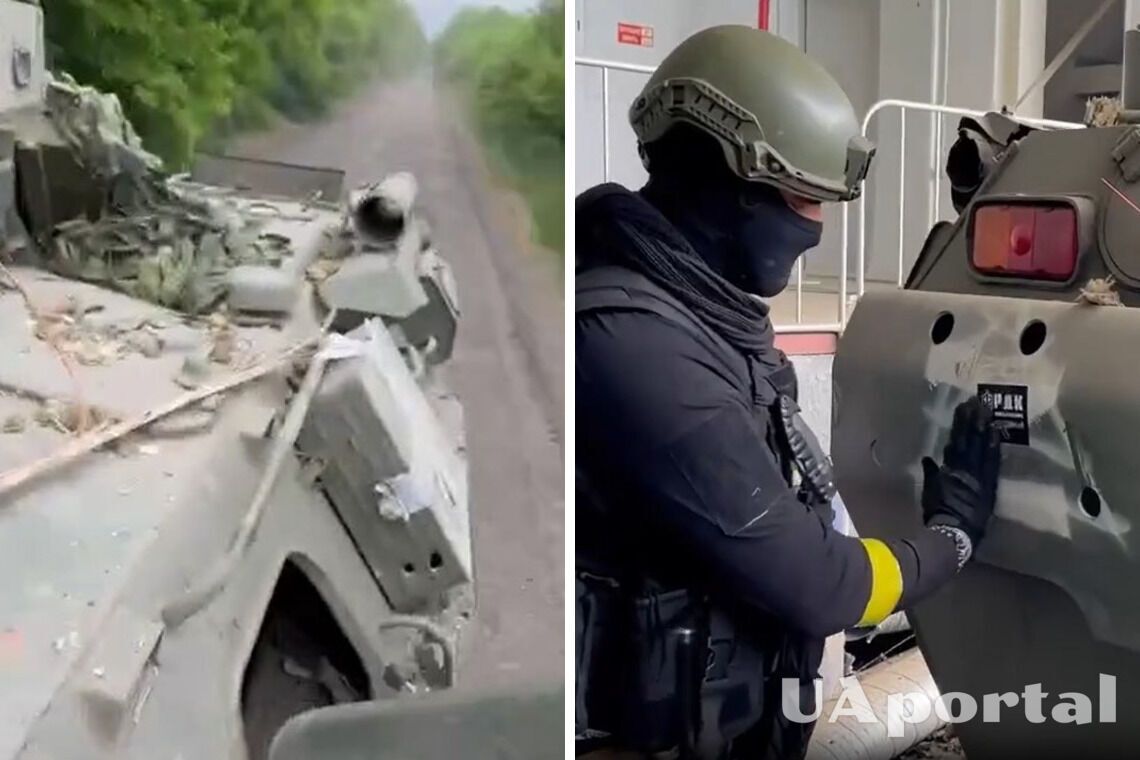 Representatives of the 'Russian Volunteer Corps' fighting on the side of Ukraine are successfully conducting an operation in the Belgorod region. In particular, the fighters managed to capture an armoured personnel carrier of the Russian special services.
It is an 82A armoured personnel carrier belonging to the Federal Security Service. This was reported on the RVC's Telegram channel.
"We did not wait for sweet gifts from the Russian 'opposition', so we made ourselves a gift. APC 82A, for example. P.S. RVC 1:0 FSB," the message reads.
Read also: DIU confirms operation in the Belgorod region, Budanov calls on Russian troops to surrender
The video shows the RVC fighters riding in the captured Russian vehicles. The following footage shows one of the soldiers covering the letter "Z" with a sticker on the body.
To add to this, Russia has reported an "attempted breakthrough by a Ukrainian subversive group" into the Belgorod region.
According to preliminary data, the Freedom of Russia Legion and the RVC took control of Kozynka and Gora Podol and moved towards Gayvoron in Belgorod Oblast.
On May 20, the founder of the Wagner PMC, Prigozhin, said that his militants had managed to capture Bakhmut. The Ukrainian military leadership denied this information.
On May 21, during a meeting with US President Joe Biden, President Volodymyr Zelenskyy answered the question of whether Wagner's men had taken Bakhmut in a short answer: "No".
On May 21, US President Joe Biden confirmed the significant losses suffered by the Russians in their attempt to capture Bakhmut. He called the figure of 100,000 quite true.
If you want to get the latest news about the war and events in Ukraine, subscribe to our Telegram channel!