Recipes
Without eggs and sugar: a recipe for diet oatmeal cookies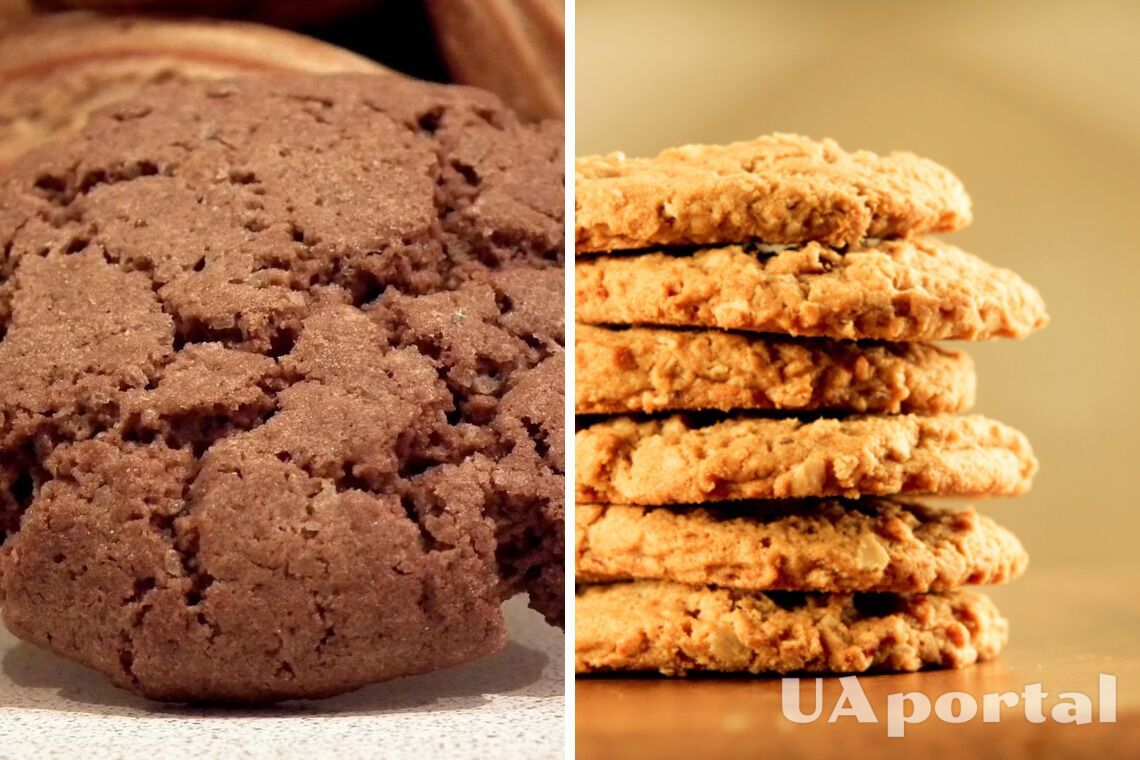 There is a legend that during the Second World War, the wives of New Zealand and Australian soldiers baked these cookies for them. They did not spoil for a long time and were used instead of bread.
Ingredients:
- 300 g of wheat flour
- 100 g of oatmeal
- 50 g of coconut flakes
- 100 g of sugar
- 1 tbsp of honey
- 2 tablespoons of water
- 100 g of butter
- 1 tsp salt
- salt
Also, read the Recipe for banana cookies without flour and eggs.
Method of preparation:
1. Melt the honey and butter. Cool.
2. Mix flour, sugar, oatmeal, coconut, and baking soda.
3. Mix the dry ingredients with the butter and honey mixture.
4. Add water and knead into a crumbly dough.
5. Preheat the oven to 180 degrees. Cover a baking sheet with parchment.
6. Form the dough into small balls. Place the dough balls at a distance from each other and press them together with your hand. Bake for 8 to 10 minutes.
Please also pay attention to the recipe for lemon cookies with white chocolate.
If you want to get the latest news about the war and events in Ukraine, subscribe to our Telegram channel!