News
Archaeologists find evidence of a Viking city in the Baltic Sea that was supposed to be mythical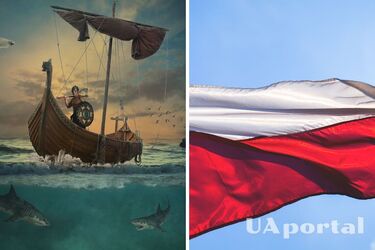 Archaeologists said they had discovered evidence of the possible existence and possible location of a key 10th-century Viking city. Discussions have been reignited by an observation tower on a Polish island in the Baltic Sea.
A construction project to build a new observation tower in a public park on the Polish island of Wolin has uncovered fresh artefacts. These artefacts indicate the existence of a 10th-century city, POPULAR MECHANICS reports.
According to researchers, the find may point to the mythical city of Jomsborg. The settlement, which is considered a key part of Viking history, was first mentioned in texts of the 12th century.
Read also: Could become crippled or die: How ancient people took risks when making stones
However, the city was never discovered. This has led some to believe that Jomsborg is nothing more than a compilation of legends - a mythical mixed city described as a fortress combined with a bustling trading station.
If it were real, Jomsborg would have been a trading post that was home to Vikings, Germans and Slavs. Of course, that's only if it actually ever existed, apart from mentions in old Viking texts.
However, these texts speak of a bustling settlement with thousands of inhabitants, a military fort, and a marina to provide Viking ships with a place to resupply and rest.
As a reminder, mummies of children who may have been sacrificed were found in Peru.
If you want to get the latest news about the war and events in Ukraine, subscribe to our Telegram channel!