Recipes
Pineapple Birdie Cake: the easiest recipe for delicious pastries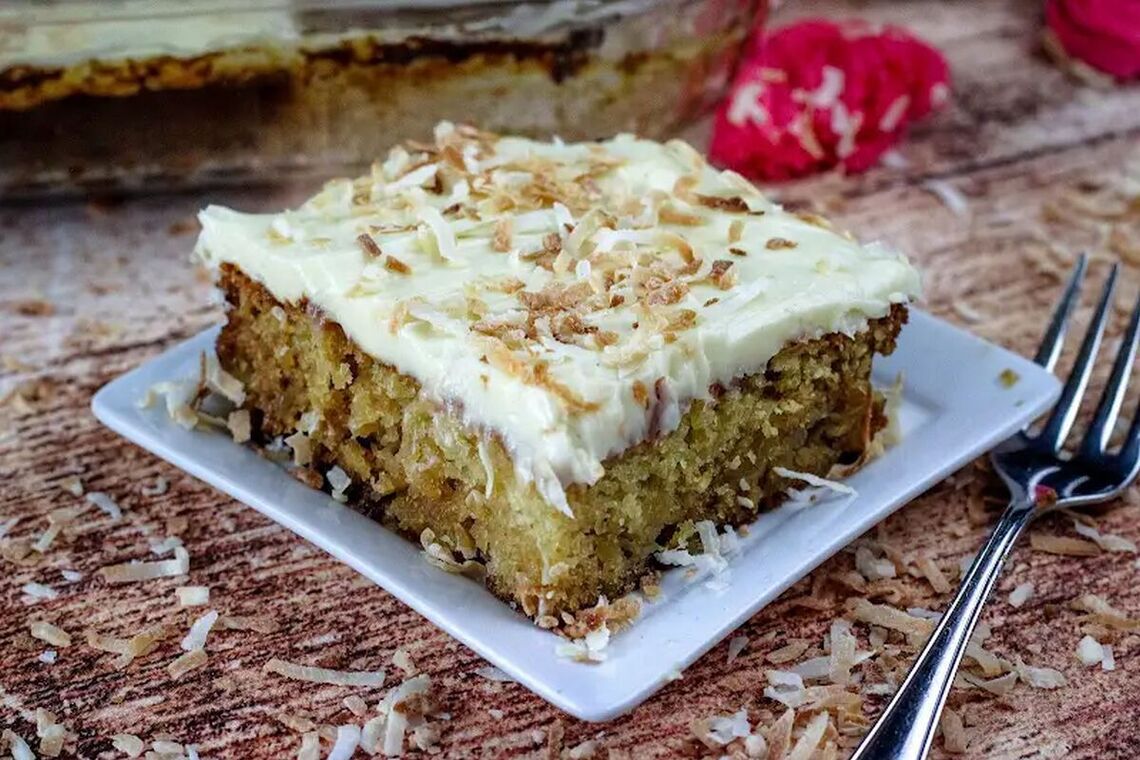 We offer you a simple and affordable recipe for a light dessert with a tropical flavor. Pineapple Birdie Cake is an ideal option for lovers of fruit desserts with light and fresh flavors that can be made from common and affordable ingredients.
Read also: Without flour and eggs: a simple recipe for baked cheesecakes
Ingredients:
1 can (425 g) of canned pineapples;
250 g of flour;
400 g of sugar;
2 teaspoons of baking powder;
2 large eggs;
1 teaspoon of vanilla extract;
115 g of butter;
250 g of powdered sugar;
1 pack (225 g) of cream cheese;
Optional: roasted sweet coconut.
First, mix all the ingredients for the dough in a large bowl: pineapple with juice, flour, sugar, baking powder, eggs, and vanilla extract.
Then pour the resulting dough into a greased 23-by-33-centimeter baking dish and bake in the oven at 165 degrees for about 45 minutes or until golden brown.
To make the cream, beat all the ingredients - butter, powdered sugar, and cream cheese. After the cake has cooled down, spread the cream on it, and if you want, you can sprinkle fried coconut on top.
We recommend paying attention to the recipe for a delicate ryazhenka soufflé
If you want to get the latest news about the war and events in Ukraine, subscribe to our Telegram channel!