News
26 seconds of free flight to the ground: what the world's largest vertical cliff looks like on Baffin Island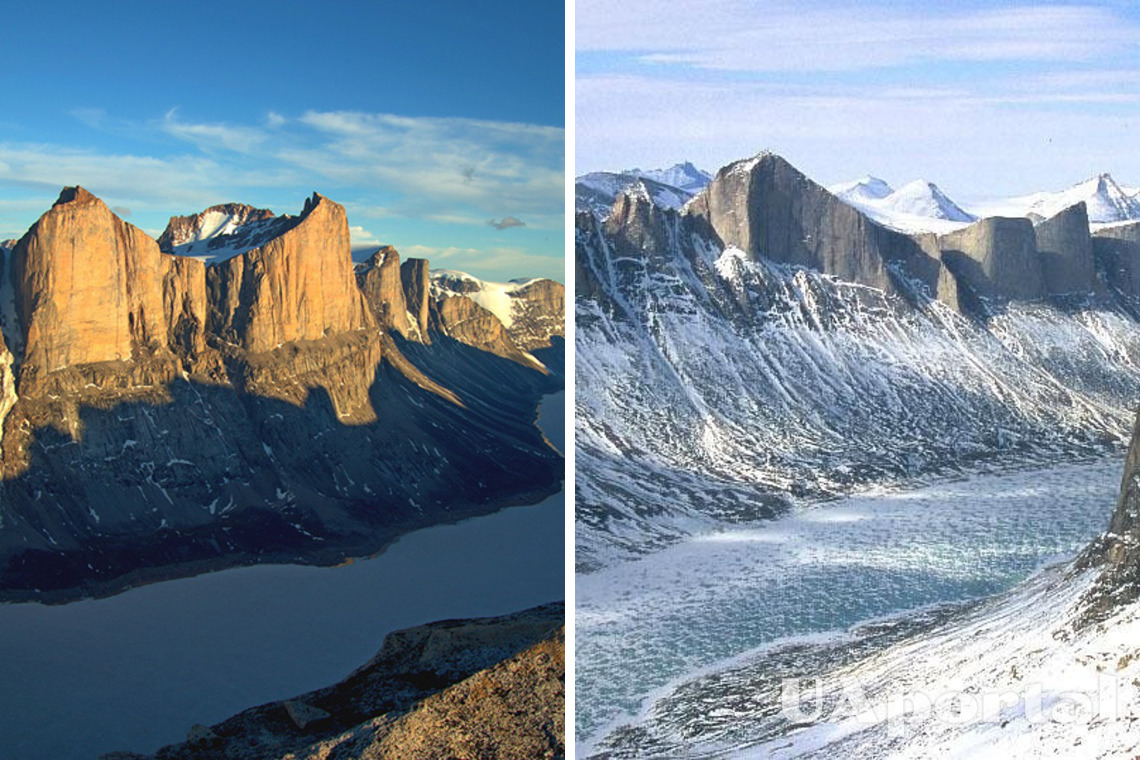 Mount Thor, located in the Auyuytuk National Park in the wilderness above the Arctic Circle on Baffin Island, boasts the world's largest sheer cliff.
The height of Mount Tor is 1,675 meters. It is not a very high mountain, the peculiarity of which is the world's largest cliff, which is formed at an altitude of 1,250 meters.
IFLScience writes about it.
The cliff has an average slope of 15 degrees from the vertical, which can accommodate the longest possible free fall down without hitting anything. If a person jumps from the top of Thor with his arms outstretched, his kilometer-long flight will take 26 seconds at high speed.
The name of the park, Auyuytuk, which means "the place that never melts," makes its exploration a difficult task, because it is an extremely cold and very remote area.
Read also: Scientists investigated the principle of the May calendar
Mount Tor is the highlight of the park. It has been shaped by glacial erosion for thousands of years, which is why it has a U-shaped profile similar to other glacial rock formations. By the way, the mountain consists of granite, which is 3.5 billion years old.
Despite its not very high height, the mountain can only be conquered by an experienced climber. Also, this place is popular among base jumpers who cannot miss the opportunity to jump from the unique mountain, although the park prohibits it due to the difficulty of getting to the place in case of emergency.
As a reminder, scientists have found an ancient underwater volcano.
If you want to get the latest news about the war and events in Ukraine, subscribe to our Telegram channel!