Society
Another battle in Belgorod: Russia announces a new attack by a "sabotage and reconnaissance group" on the region and "deep concern"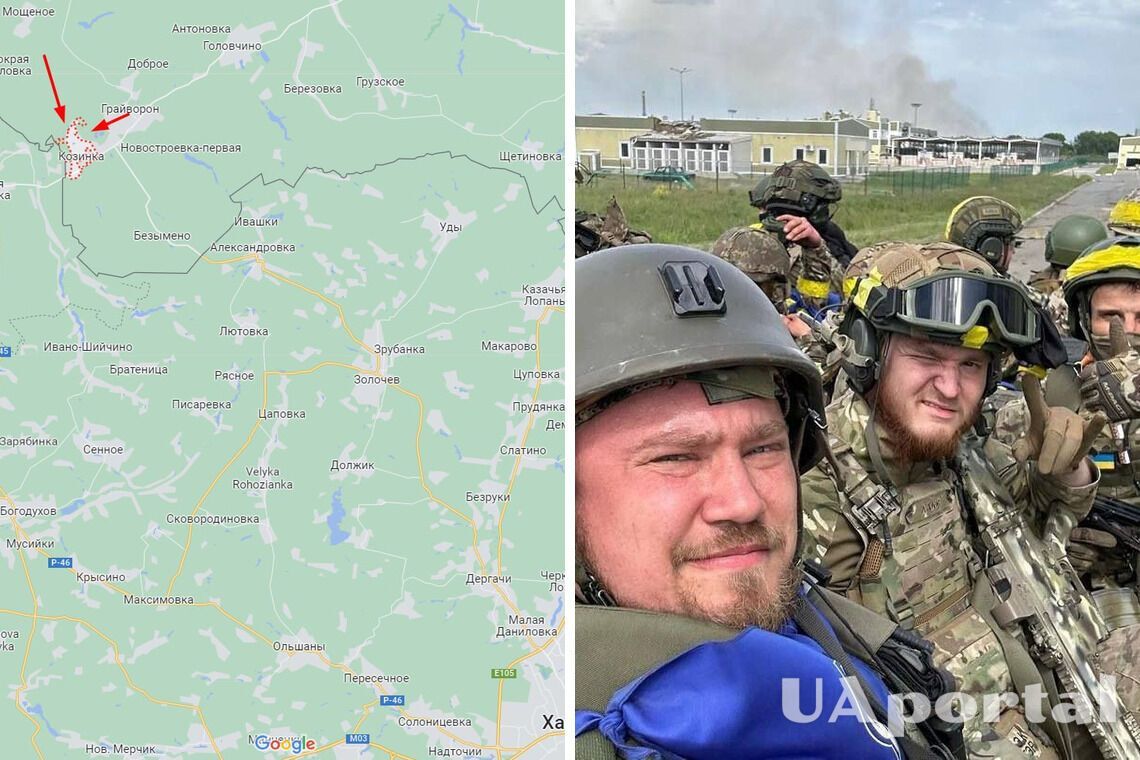 On Tuesday, May 23, the Russians announced a new attack by a subversive group in the Belgorod region, namely at the Kozynka checkpoint. According to the information, small groups of "Ukrainian saboteurs" are advancing on Kozynka from the border and engaging in combat with Russian forces. In addition, the Russians report "reconnaissance drones launched by the Armed Forces of Ukraine".
The Freedom of Russia Legion reported that they, together with members of the Russian Volunteer Corps, continue to liberate the Belgorod region. According to Deep State, the fighting has already covered more than 30 square kilometers, and the gray gray zone on the interactive map reaches an area of 31.07 square kilometers.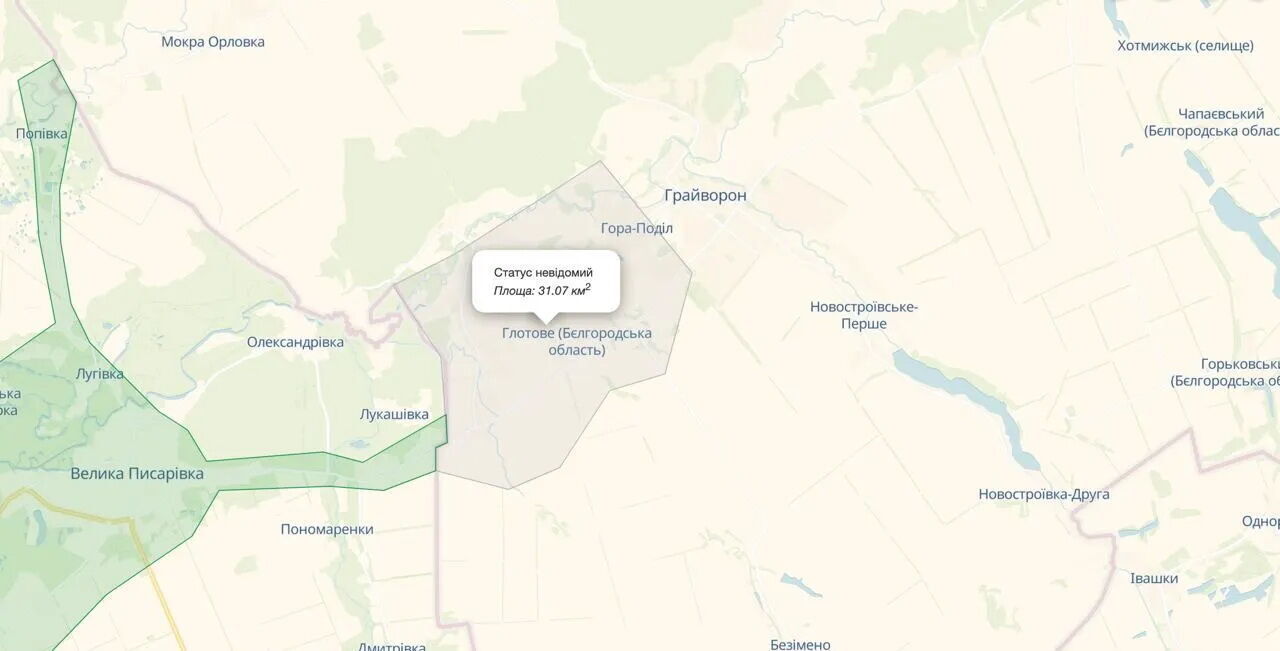 ''There was a bold attack by the RVC and the Freedom of Russia legion on enemy positions near Hraivoron. This can be considered a response to the raid on the village in Chernihiv region. Pro-Ukrainian forces were spotted in Glotovo and Kozynets. The situation on the map shows the situation as of mid-day," Deep State reports.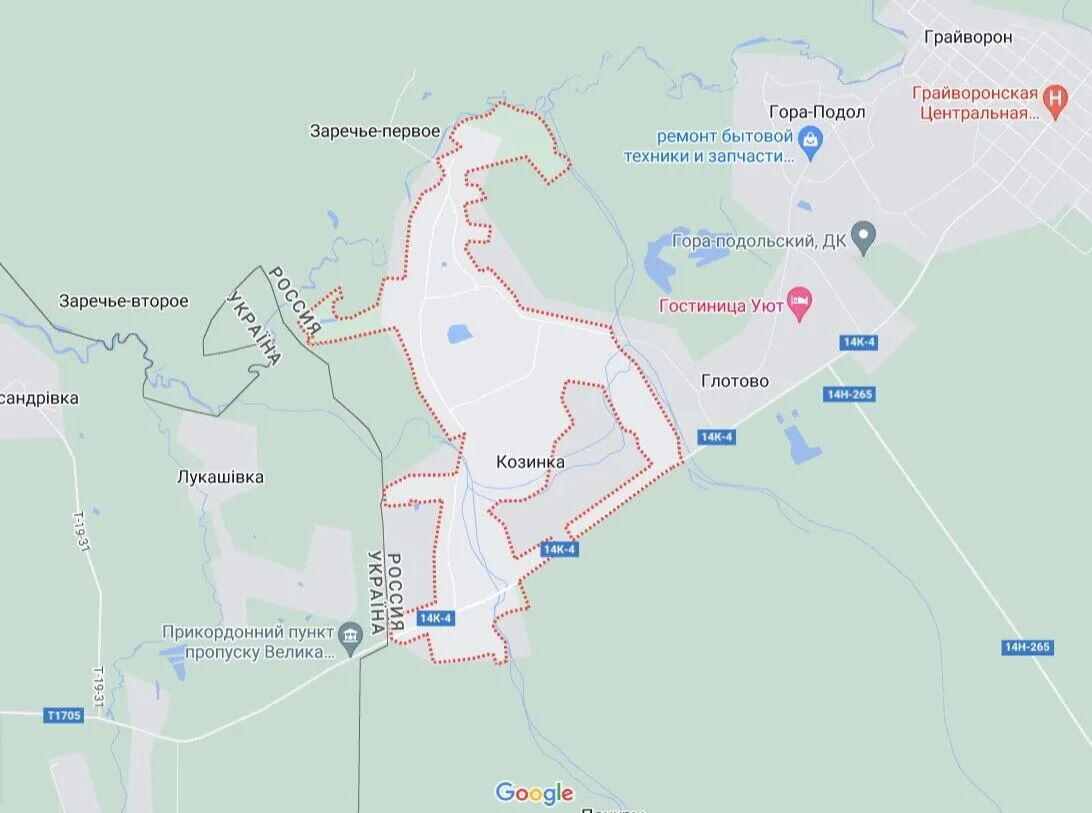 According to RBC-Ukraine, which cites sources in Ukrainian intelligence, Russia wants to deploy additional troops to the Belgorod region because of the situation on the border. This includes Russian soldiers who are currently on the territory of Ukraine.
"A decision is currently being made on the possible relocation of units of the 3rd Motorized Rifle Division of the 20th Combined Arms Army (permanent location Valuiki, Belgorod region) from the combat zone (Makiivka, Ploschanka, Luhansk region) to Belgorod region," the sources said.
Also, representatives of the Freedom of Russia Legion reported that the Russian army "could not oppose a group of patriotic volunteers" who took up arms and were not afraid to "openly oppose the regime."
Given that Russia has thrown its entire army into the war with Ukraine, it has no reserves to respond to military crises.
"Russia is absolutely unprotected. There is panic in the Belgorod region, partly organized evacuation is taking place, but mostly spontaneous flight is taking place," said representatives of the Legion.
Read also: RVC fighters destroyed an armored personnel carrier of Russian special services in Belgorod region (video)
According to the RT propaganda outlet, residents of nine settlements, including the town of Graivoron, have been "effectively resettled" in Belgorod Oblast, Gladkov said. The evacuated residents of the border villages are being accommodated in sanatoriums, schools and hotels in the Belgorod region.
"The clearing of the territory from the consequences of the saboteurs' invasion continues. Residents of Graivoron, Novobudovka, Gorkovskoye, Bezimeno, Mokra Orlovka, Glotovo, Gora Podil, Zamostya, and Spodarushino have been resettled," said Governor Gladkov.
As a reminder, fighting has been ongoing on the border of Belgorod Oblast since May 22. A "counter-terrorist operation" regime was introduced there.
If you want to get the latest news about the war and events in Ukraine, subscribe to our Telegram channel!