Politics
"Your delay is the death of Ukrainians": Advisor to the head of the OP reacts to the indecision to give Ukraine tanks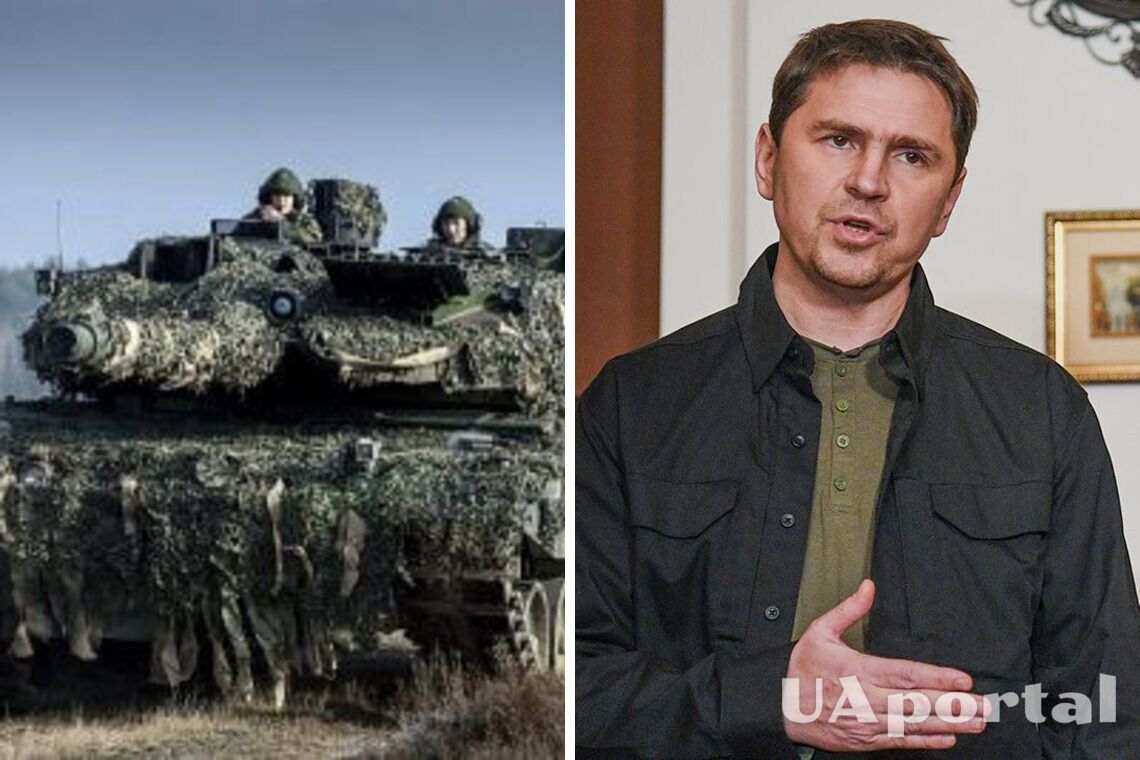 Mykhailo Podoliak, Advisor to the Head of the Presidential Administration, responded to the decision of the Contact Group on Ukraine's Defence at Ramstein Air Base. It should be noted that Ukraine will not receive Abrams and Leopard 2 tanks.
Podolyak wrote his opinion on his Twitter account. There he criticised the decision of the allies.
"Afterword to global indecision... You'll help Ukraine with the necessary weapons anyway and realize that there is no other option to end the war except the defeat of Russia. But today's indecision is killing even more of our people. Every day of delay is the death of Ukrainians. Think faster," he wrote.
The meeting at the Ramstein base in Germany took place on January 20. During the meeting, the transfer of military equipment was confirmed.
The following countries supported Ukraine:
The United States, France, Germany, the Netherlands, the United Kingdom, Canada, Sweden, Denmark, Latvia, Estonia, and others.
In particular, the partners promised a number of armoured personnel carriers, a battery of Patriot air defence systems, infantry fighting vehicles, self-propelled artillery systems, and howitzers.
However, Ukraine will not receive American Abrams tanks in the near future. Germany has also cancelled the transfer of tanks.
Earlier, German Chancellor Olaf Scholz said that he would make such a decision if the United States gave Ukraine its Abrams. But the US is not ready for that yet.
Today, on January 21, the foreign ministers of Lithuania, Gabrielius Landsbergis, Latvia's Edgars Rinkēvičs and Estonia's Urmas Rõnsalu called on Germany to provide Ukraine with Leopard 2 main battle tanks.
They stressed in a joint statement that this is "necessary to quickly stop Russian aggression, help Ukraine and restore peace in Europe".
Earlier, German Chancellor Olaf Scholz named a condition for the transfer of Leopard tanks to Ukraine. According to him, Germany will not take such a step on its own, only with its allies.
If you want to get the latest news about the war and events in Ukraine, subscribe to our Telegram channel!