Society
In Ukraine, the registration of subsidies will be simplified: how the new mechanism will work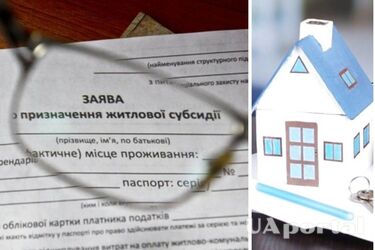 Ukraine is preparing to introduce a new mechanism for the automatic provision of social benefits, in particular housing subsidies, with the aim of simplifying the application procedure and speeding up the decision on granting assistance. This was reported in the press service of the National Energy and Utilities Regulatory Commission (NRECP).
Read also: Ukraine plans to raise electricity tariffs: when to expect changes
The mechanism is being developed jointly by the Ministry of Social Policy and the Pension Fund of Ukraine (PFU). After the implementation of the new system, recipients of subsidies and benefits will not need to spend time searching for information, filling out forms, and waiting for a decision.
The NCRECP also adopted a resolution "On the publication of information for users of the housing subsidy program" on April 7 with the aim of establishing communication between providers of housing and communal services and PFU.
According to this decision, companies that provide electricity, water supply, sewage, and natural gas for domestic consumers must post updated information about each utility consumer through a personal account on the PFU web portal for further automatic processing and analysis.
Thus, the new mechanism is aimed at minimizing the time spent on assigning social benefits and maximally automating the process of receiving benefits through an electronic office on the PFU website or in Diya, the press service reported.
We would like to remind you that from April 1, prices for utility services will increase in Ukraine.
If you want to receive the latest news about the war and events in Ukraine, subscribe to our Telegram channel!