Incidents
In China, an acrobat fell from a height while performing a dangerous trick (scary video)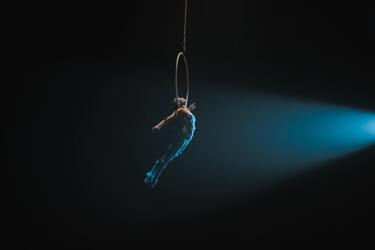 In China, circus acrobat Sun Moumou died while performing a stunt without insurance in front of an audience. She fell from a height of 10 meters when her partner Sun failed to catch her.
As reported by the Global Times, the gymnast fell during a dangerous trick while performing with her husband. She died of her injuries in the emergency room.
The publication writes that the incident caused public concern about the safety of aerial acrobatics performances.
Preliminary investigations show that the performance was held by a local family farm and organized by The performance company. All those involved in the incident are currently under investigation.
The Chinese Acrobats Association said that acrobatics practitioners should pay more attention to comprehensive safety measures, putting the lives and safety of acrobats first.
Read also: A UFO was spotted in a Chinese province neighboring Russia (video)
The manager of The performance company said that the pair of acrobats were experienced performers, but had a fight the day before. However, Song's husband denied these claims.
WARNING! Personnel 18+
Meanwhile, eyewitnesses to the tragic incident said that the organizers of the acrobats' performance did not take care of their safety, in particular, there was no airbag on the stage. Also - that it was difficult for an ambulance to arrive at the scene, as the roads in the village were too narrow.
In particular, eyewitnesses of the tragedy who bought tickets for the acrobats' performance said that the organizers lured them to the event by saying that the acrobats would perform tricks without insurance.
According to media reports, 37-year-old Sun and her husband were the parents of two children.
It will be recalled that in China, during the repair of the sewage system, workers found a creepy crypt of the 13th century.
If you want to receive the latest news about the war and events in Ukraine, subscribe to our Telegram channel!