Telegram news
Dogs attacked a beaver in Kyiv in Troeshchyna: details and photos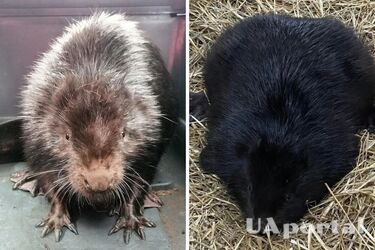 An injured beaver was taken to the Wildlife Rescue Center. The animal was found by a resident of Kyiv on April 3 in his private yard in Troeshchyna.
The dogs unexpectedly attacked him. The owner of the house drove them away, fenced off the beaver from them, and called the Kyiv Animal Rescue Group to save the animal.
Read also: A snake was found in a washing machine in Kyiv
The team immediately took the beaver to the reservoir to release it, but the animal did not want to go. As it turned out, she was injured, so she was taken to the Wildlife Rescue Center.
" He has injuries on his stomach, fins, and tail," said the head of the Center, Nataliya Popova.
The veterinarian has already examined the animal. The wounds were washed and treated - they are not deep, so there was no need to apply stitches. The team hopes that the beaver will soon recover and be able to return to its reservoir.
Earlier in Kyiv, a huge snake was seen on Poznyaki, which frightened the residents. Later it was reported that the python, which lived at the entrance of a high-rise building, was found already dead.
If you want to receive the latest news about the war and events in Ukraine, subscribe to our Telegram channel!