Society
"Hush, hush, don't freak out!": Ukrainian Armed Forces soldiers had to save a Red Book ferret that broke into their trench (video)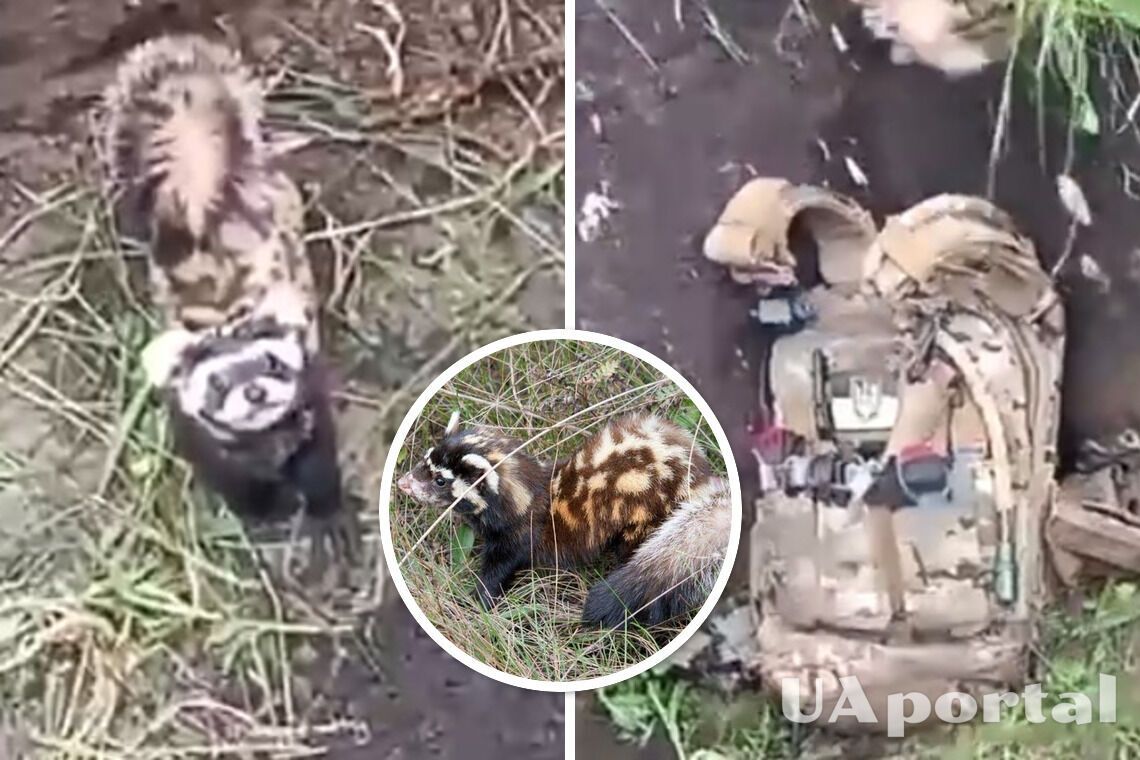 The Ukrainian military faced a problem at their positions - when they came to the dug trench, they saw a small animal that began to "quarrel" with them. It turned out that a Red Data Book peregrine ferret (polecat) had fallen into the pit.
The surprised soldiers first just watched the animal running around the trench, helplessly trying to get out of it, and then began to look for ways to get it out of the pit. "What are you doing near a grenade launcher?" one of the soldiers asked.
At first, our soldiers threw a carimat into the pit, but it scared the animal. Then one of the soldiers came closer to the trench and held out a tree branch. The animal began to growl even more and nervously gnaw at the tree roots sticking out of the ground.
Read also: "A combat mouse, all that's left is to train it": Ukrainian Armed Forces soldiers show a funny video with a mouse
"Hush, hush, don't freak out!" one of the rescuers advised Pereguznya.
The ferret did not understand what they wanted from him and kept screaming. Then one of the soldiers threw a bulletproof vest into the pit and walked away. "He will climb through the armor," he commented. In just a minute, the nervous animal jumped on the vest, then on the grass, and ran as far away from the trap as possible.
For reference: the ormela peregusna is listed in the Red Data Book of Ukraine.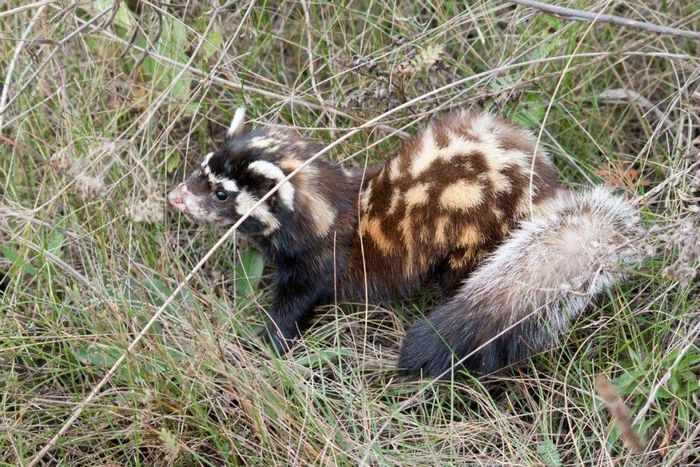 In Ukraine, it usually lives in the Zaporizhzhia, Donetsk, and Luhansk regions. It is believed that there are about 100 individuals left.
The bandage is similar to the forest ferret, from which it differs in a smaller size (body length - 269-352 mm, weight - 370-715 g) and variegated fur color, which combines black, yellow, and white stripes and spots.
We also offer you to read how the fox ran to the trenches of the Ukrainian military and tried to take a shovel from one of the soldiers.
If you want to get the latest news about the war and events in Ukraine, subscribe to our Telegram channel!