Incidents
Drunk actor Ostap Stupka caused an accident with victims in Kyiv (photo)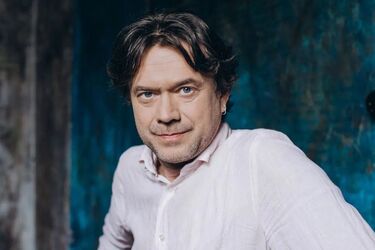 In Kyiv, a drunk driver of a Range Rover drove into a parked Mitsubishi car in which a 38-year-old man was sitting. The victim of the collision was hospitalized with injuries of varying degrees of severity.
As the mass media found out, the 55-year-old People's Artist of Ukraine Ostap Stupka was driving the Range Rover. The accident happened on the evening of April 4 on Fedorova Street in the Holosiivsky District of the capital.
The message of the Kyiv police states: "The driver of an SUV, born in 1967, collided with a passenger car in which a man, born in 1984, was sitting. Investigators from the traffic accident investigation of the capital's police headquarters established that the driver drove into the oncoming lane and drove into a parked vehicle drug. During his drunkenness test, Draeger's device showed 1.62 ppm."
The police claim that they arrested the culprit of the accident on the spot.
"According to this fact, Kyiv police investigators have initiated criminal proceedings under Part 1 of Article 286-1 of the Criminal Code of Ukraine - violation of the rules of road traffic safety or operation of transport by persons who drive vehicles while intoxicated," the message says.
The actor faces imprisonment for up to three years with deprivation of the right to drive vehicles for a period of three to five years.
We will remind you that at the end of March in Khmelnytskyi region there was an accident on a snowy road. A bus on the "Warsaw-Odesa" route, carrying 25 passengers, overturned into a ditch.
If you want to receive the latest news about the war and events in Ukraine, subscribe to our Telegram channel!