War in Ukraine
No hope for evacuation: the network showed how the occupier blew himself up after being wounded (video)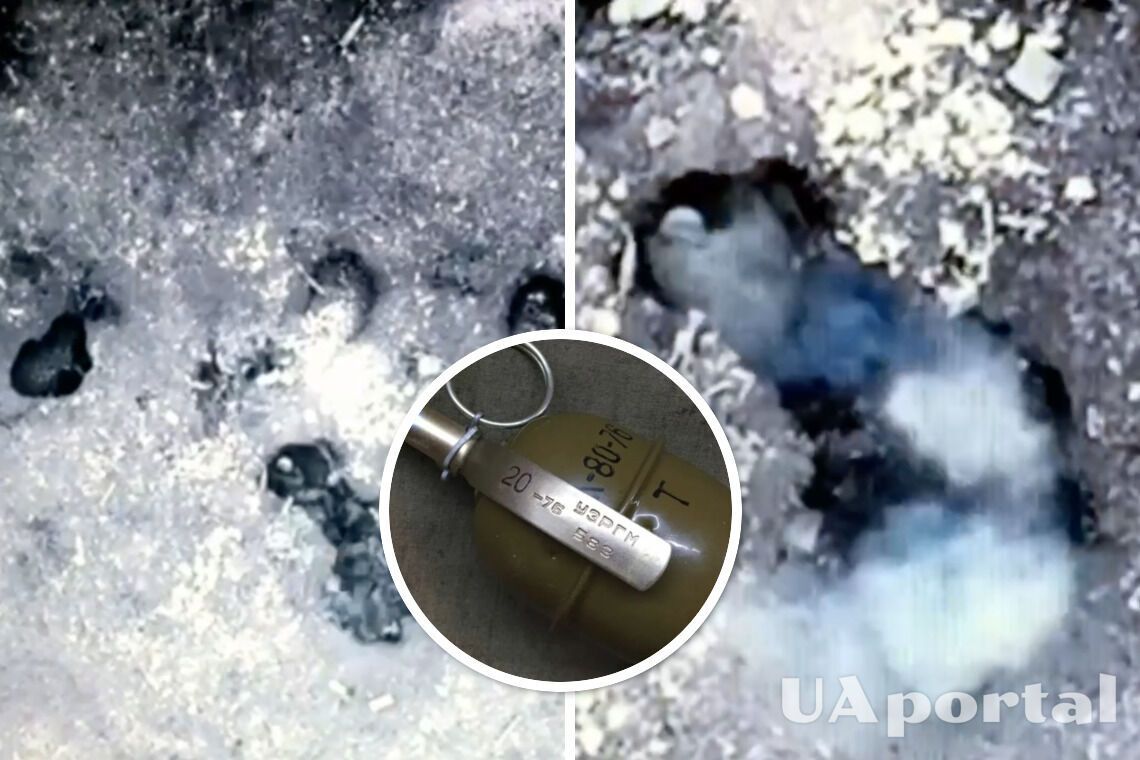 The Russian invaders do not even hope to be evacuated in case of injury. They commit suicide.
One such case was captured on a drone camera. The video was published by the press service of the Command of the Air Assault Forces of the Armed Forces of Ukraine on Facebook.
It is noted that the soldiers of the Air Assault Forces of the Armed Forces of Ukraine continue to successfully destroy Russian invaders in the most important areas in the areas of operations.
The video captures the filigree work of attack drone operators of one of the military units of the Air Assault Forces of the Armed Forces of Ukraine to destroy four occupants.
"As you can see, one Russian occupier, having been wounded, does not hope for evacuation and first aid, but ends his senseless life by committing suicide - blowing himself up with a grenade," the statement said.
What losses the enemy has suffered since the beginning of the full-scale war
The General Staff of the Armed Forces of Ukraine reported on the enemy's total combat losses from February 24 to December 27:
personnel - about 103220 (+620) people were killed,
tanks - 3016 (+0) units,
armoured combat vehicles - 6024 (+7) units,
artillery systems - 1998 (+2) units,
MLRS - 418 (+0) units,
air defence systems - 212 (+0) unitsaircraft - 283 (+0) unitshelicopters - 267 (+0) units,
UAVs of operational and tactical level - 1707 (+0),cruise missiles - 653 (+0),
ships/boats - 16 (+0) units,
vehicles and tankers - 4652 (+5),
unitsspecial equipment - 179 (+1).
The enemy suffered the greatest losses on the Bakhmut and Lyman directions.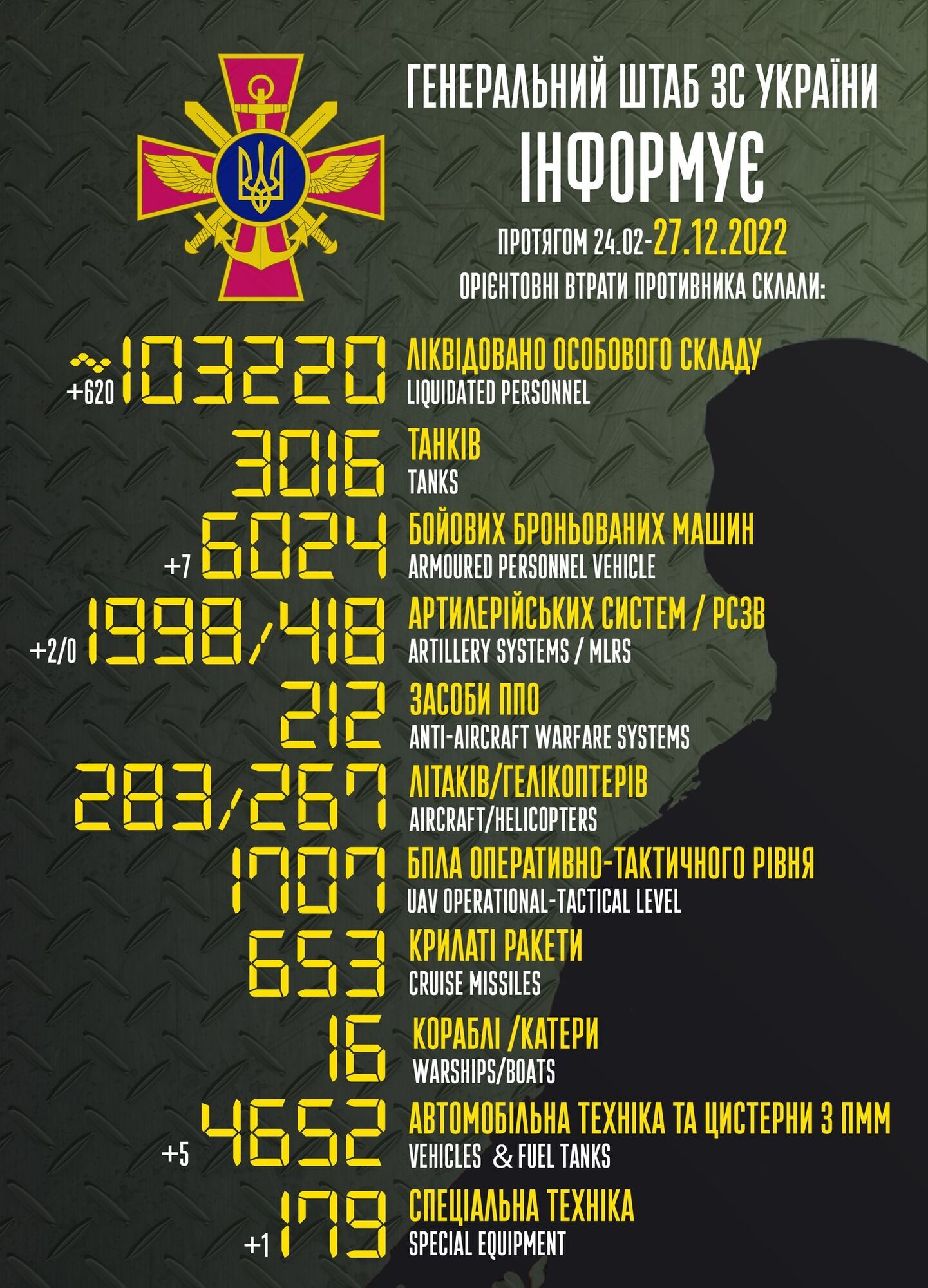 Recall that Ukrainian defenders recorded a video from one of the hottest spots on the frontline. The Ukrainian Armed Forces soldiers spoke about the situation in Bakhmut, which has been under Russian shelling and attacks for months. The occupiers are constantly assaulting the frontline town and intend to capture it.
The spokesman for the Eastern Group of the Armed Forces of Ukraine, Serhiy Cherevaty, commented on the events at the front near Bakhmut in the Donetsk region. According to him, the Russians are trying to change their tactics, but this will not help them break through the Ukrainian defences.
If you want to get the latest news about the war and events in Ukraine, subscribe to our Telegram channel!