Telegram news
How to dye eggs in a cosmic pattern with blueberries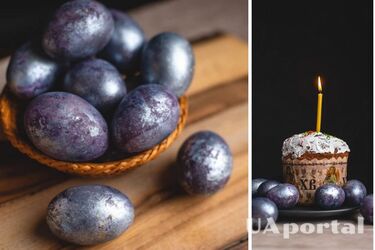 Do you want to decorate Easter eggs with a bright cosmic pattern? Then use the simple recipe proposed by the Lutsk photographer and videographer Yuriy Bochko, who often visits the Shatsky Lakes and likes to relax in nature with friends, where he collected the blueberries needed for this method.
Read also: Marble eggs for Easter: how to paint eggs with shaving foam
How to paint eggs in the color of space:
First, prepare half a liter of water and pour frozen blueberries into it;
Add one tablespoon of vinegar to better fix the paint on the egg;
Put the eggs in this mixture and bring to a boil;
Soon they will become bright and beautiful.
To make your eggs even better, you can use glitter to decorate and decorate. But don't forget the gloves! This will help to avoid contamination of hands.
Read also: How to dye eggs in yellow-blue colors: a simple method
This recipe is a great way to spend time with children and keep them busy. So, with the help of frozen blueberries, you can make your holidays even more unforgettable.
We suggest you learn how to cook eggs for Easter in wine.
If you want to receive the latest news about the war and events in Ukraine, subscribe to our Telegram channel!