War in Ukraine
"It burns well and breaks into pieces": paratroopers effectively destroyed an occupant tank (video)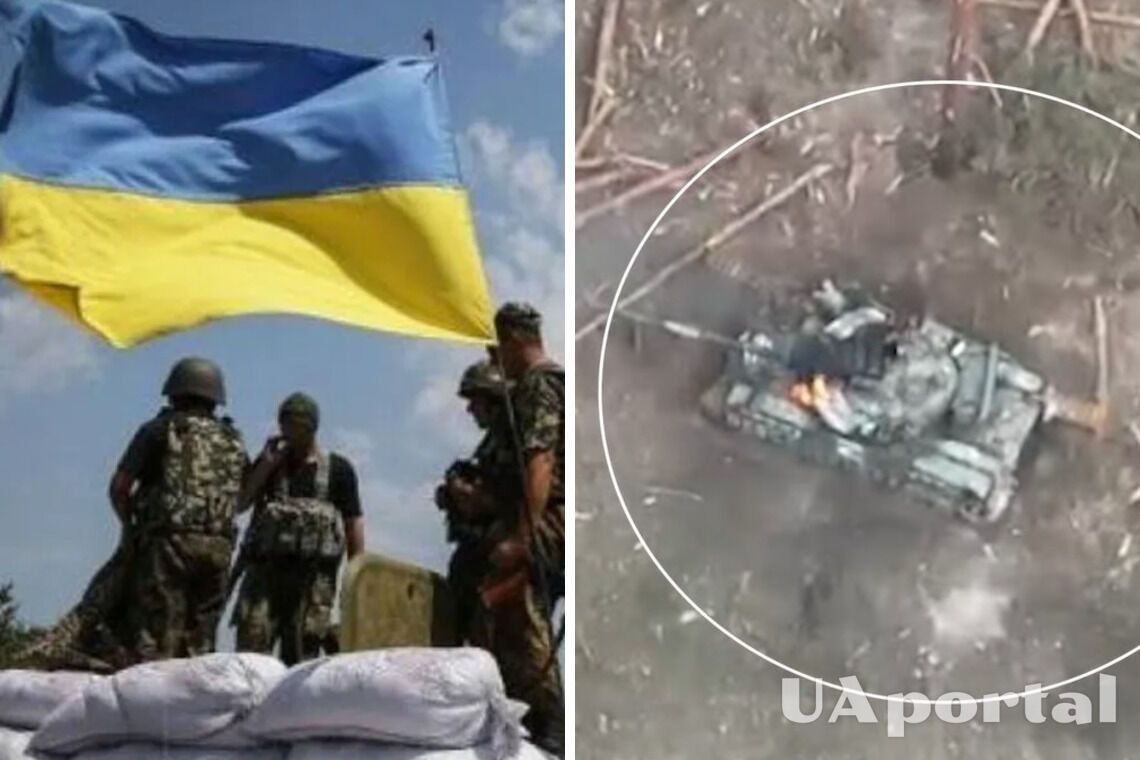 Ukrainian paratroopers are destroying Russian equipment and manpower in various parts of the frontline. In particular, the soldiers of the 95th separate air assault brigade eliminated a T-72B3 tank of the occupiers.
Manpower of the invaders was also destroyed. This was reported on the Facebook page of the Command of the Air Assault Forces of the Armed Forces of Ukraine.
"The paratroopers are turning the Russian occupiers into fertilizer and have destroyed a T-72B3 tank. It still burns well and flies to pieces. This will happen to anyone who encroaches on our country and freedom!" the statement reads.
Read also: Ukrainian soldiers epically destroyed two Russian "Zmiy Gorynych" systems with kamikaze drones
The video shows how the Ukrainian military discovered the location of the enemy's equipment and delivered accurate strikes. The following shots show an occupant tank on fire.
The T-72B3 is a Russian main battle tank of the T-72 family. The modification was developed as an alternative to the T-90A tank.
Earlier, the Russians failed to evacuate their damaged vehicles from the battlefield three times.
If you want to get the latest news about the war and events in Ukraine, subscribe to our Telegram channel!