War in Ukraine
Ukrainian artillery destroyed occupants' 2S4 Tyulpan with a precision shot (video)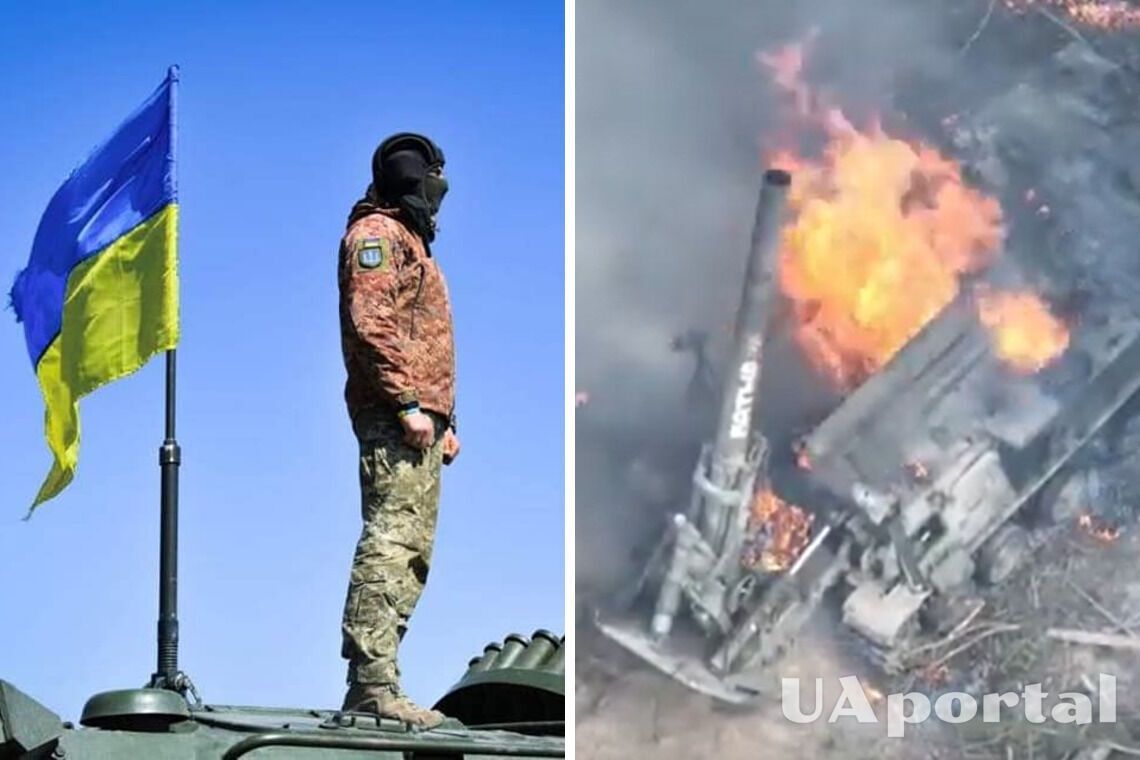 Ukrainian troops are destroying enemy equipment in the southern sector. In particular, soldiers of the 406th Separate Artillery Brigade named after Lieutenant General Oleksiy Almazov eliminated a Russian 240mm 2S4 Tyulpan self-propelled mortar.
To do this, the defenders of Ukraine were hit by an accurate artillery strike. This was reported on the Ukrainian Navy's Telegram channel.
"Servicemen of the 406th Separate Artillery Brigade destroyed a 240-mm 2S4 Tyulpan mortar of the Russian occupation forces with an accurate shot - the vehicle tried to escape from the "eyes" of our defenders, but the artillerymen destroyed the enemy equipment with a high-precision shot," the statement said.
Read also: Ukrainian Armed Forces destroy enemy tanks near Kreminna with precision strikes
In the video, you can see how the occupiers' mortar drives between the trees in an attempt to hide from the Ukrainian military. The following shots show the artillery hitting the Tyulpan, turning it into a mountain of ash.
Recall that fierce fighting continues in Bakhmut, Donetsk Oblast. According to the White House, since December 2022, the Russians have lost about 100,000 people in Bakhmut.
If you want to get the latest news about the war and events in Ukraine, subscribe to our Telegram channel!