Recipes
Baked Syrniki for breakfast: a budget recipe from Klopotenko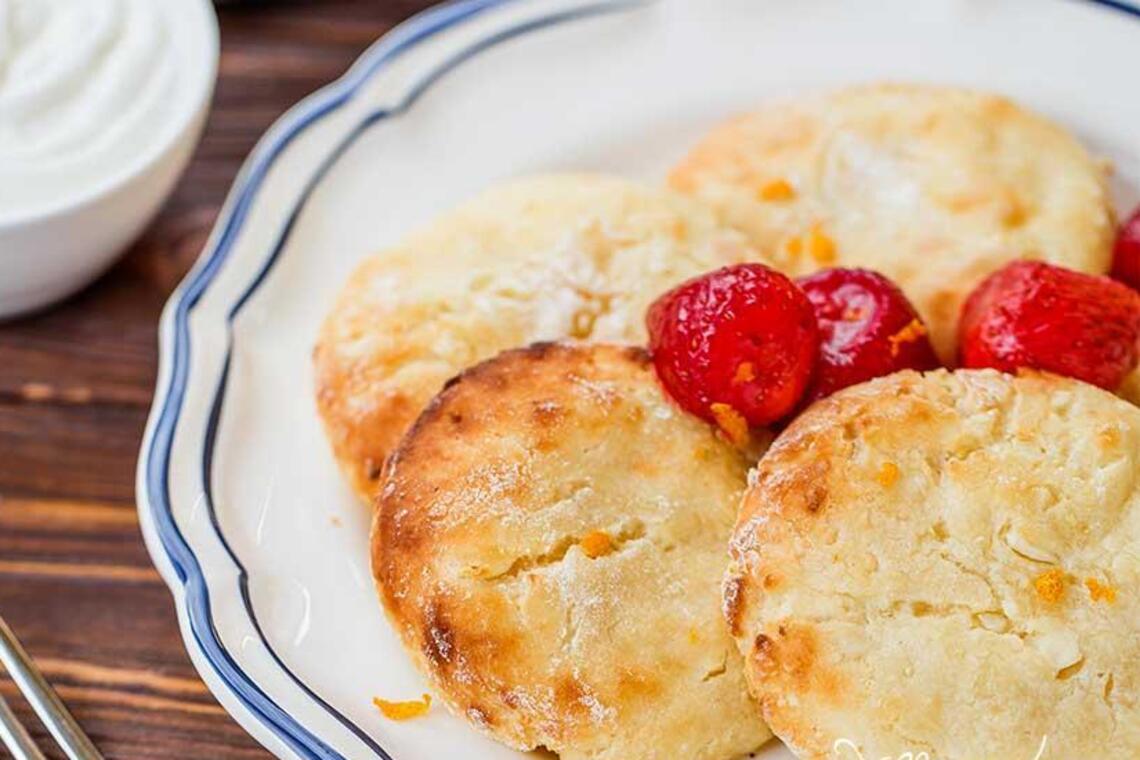 Breakfast with syrniki is probably the best morning habit, except for oatmeal with fruit. And if you bake them instead of frying them, your morning meal will be more healthy.
This is the belief of the famous Ukrainian chef Yevhen Klopotenko. On his website, he shared a recipe for baked syrniki that even a novice chef can make.
Read also: Beetroot pancakes with cottage cheese: a simple recipe for a healthy snack
What products you need to have:
Soft cheese - 500g
Egg - 1 pc.
Flour - 50-80g.
Sugar - 100g.
Raisins - 50-75g (you can leave them out)
Vanilla sugar - 10g
A pinch of salt
How to cook:
Mash the cottage cheese with a fork and add sugar, salt, vanilla sugar and egg. Mix everything together.
Then add the sifted flour and mix again.
Knead the dough and form the syrniki.
Switch on the oven to heat up. Put the syrniki on a baking sheet covered with parchment.
Bake the dish in convection mode at 180 degrees for 20 minutes.
By the way, inexperienced cooks make the same mistakes when cooking an omelet. Read our article to learn how to cook this dish correctly so that the omelet does not burn or fall off.
If you want to get the latest news about the war and events in Ukraine, subscribe to our Telegram channel!