Recipes
Pork and beets: a recipe for shpundra from Yevhen Klopotenko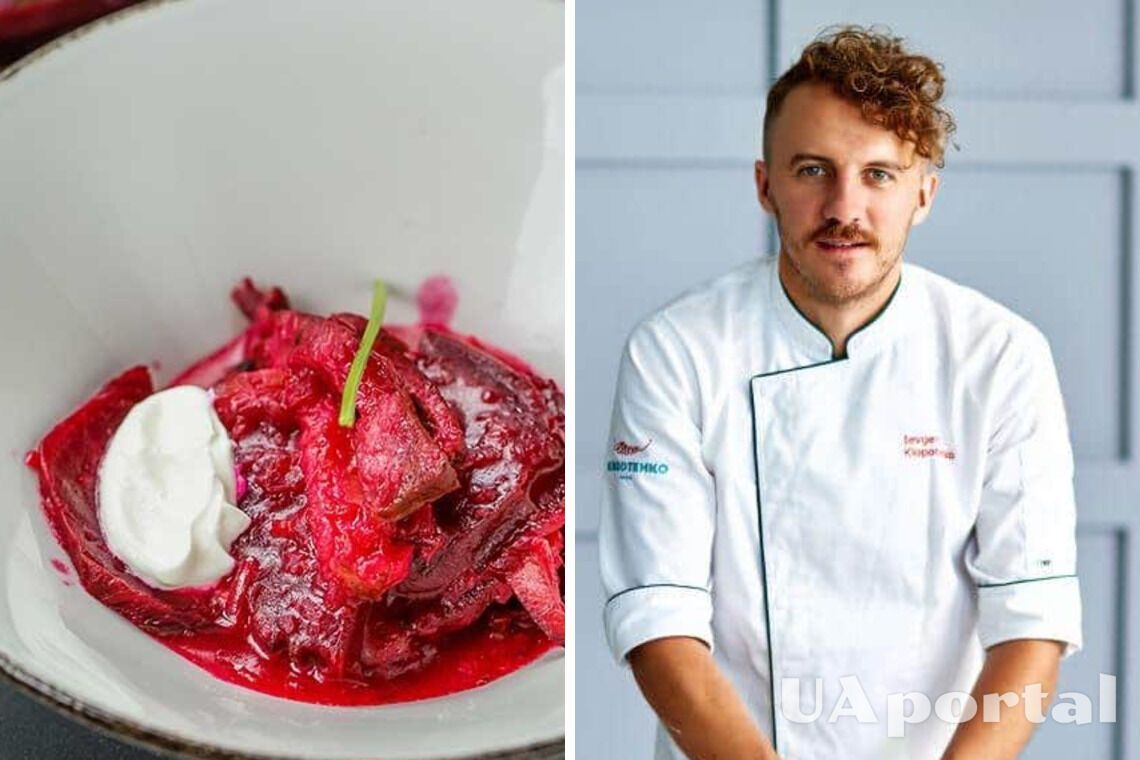 Shpundra is a Ukrainian dish that dates back 400 years. It is made from pork and beets. Ivan Kotliarevsky mentioned it in his Aeneid.
Ingredients:
- 300-500 g of pork neck
- 3 beets
- 1 tbsp of vinegar
- 2 onions
- 3 tbsp of sour cream
- 1 tsp. sweet mustard
- 3 cloves of garlic
- 1 tbsp of sunflower oil
- 50 g of butter
- 2 tbsp of flour
- 2 tbsp of white horseradish
- 5 sprigs of thyme
- 2 tbsp of sour cream
- 2 tomatoes
- 50 ml of water
1. Cut the pork into large pieces, season with salt and pepper, and rub with sweet mustard and oil.
2. Cut one onion into half rings, and press the garlic with the flat side of the knife blade. Take a baking sheet and place the pork, onion, and garlic on it.
Also read: How to cook pickled eggs.
3. Bake for 40 minutes at 180 degrees. Take the meat out and wait for it to cool. Separate the meat from the ribs. If you used other parts of the pork, just chop them.
4. Take the beets, wash them, and bake them in the oven for an hour and a half.
5. Cut the beets into half rings and put them in a bowl. Pour 1 tbsp of vinegar over the beets and cover with water to cover the beets. Leave for 40 minutes. Cut the second onion into a small cube.
6. Heat a frying pan, melt the butter, grate the tomatoes, and put them in the pan. Add 2 tbsp of flour, salt and pepper. Take another frying pan and fry the onions in it.
7. Put the chopped meat and fried onions and beets in the pan with the tomatoes.
8. Dilute the sour cream with water and add to the meat and beets. Stew for 5 minutes. Serve with white horseradish and thyme.
Pay attention to the tips for cooking asparagus from Yevhen Klopotenko.
If you want to get the latest news about the war and events in Ukraine, subscribe to our Telegram channel!