Recipes
Don't throw away old black bread: Klopotenko shares recipe for homemade kvass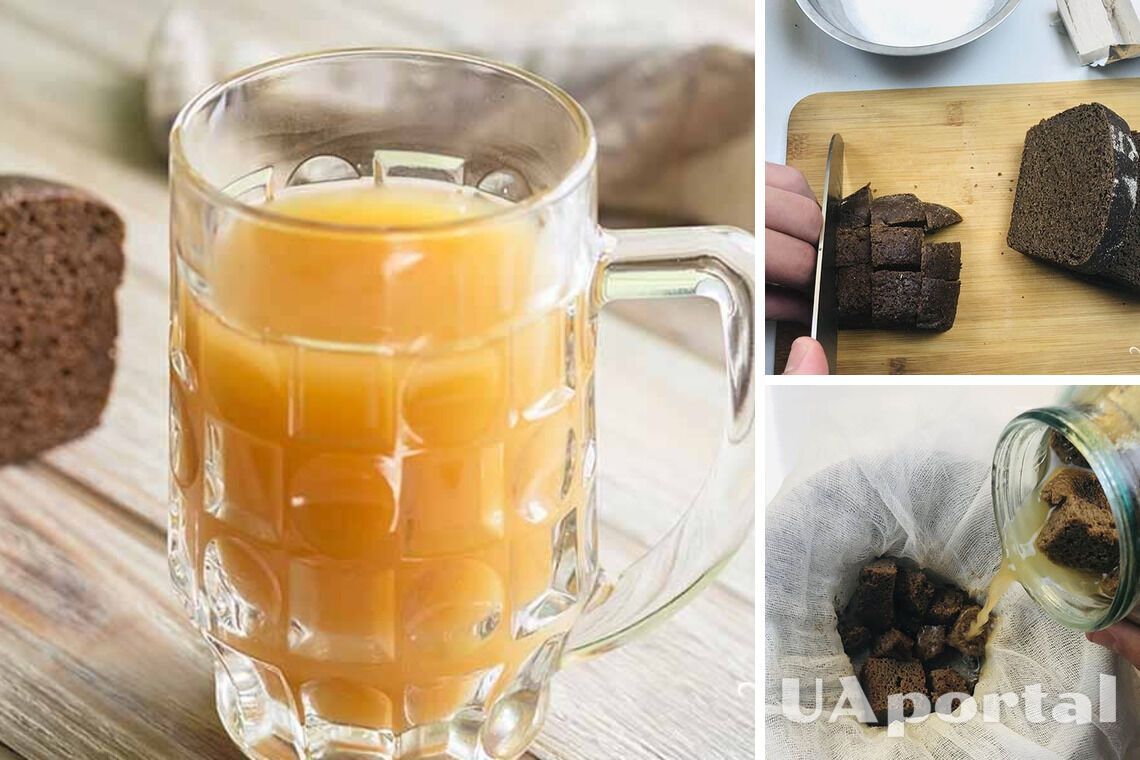 Kvass is a popular drink that quenches thirst during the heat of the day. You can make this refreshing drink at home, especially if you have some stale black bread.
The recipe for "homemade kvass" was shared by the famous Ukrainian chef Yevhen Klopotenko. He claims that it is simple and quick to prepare.
Read also: Pork and beets: Yevhen Klopotenko's recipe for shpundra
You will need the following products:
Borodino bread (or Ukrainian bread) - 400 grams
Sugar - 70 grams
Live yeast - 2 g
Water - 2.5 liters
How to cook:
Cut the bread into cubes (about 1.5 cm wide) and dry in a frying pan without oil.
Crumble the yeast with your hands into a small bowl and pour 100 ml of water, add 2 tbsp of sugar. Stir until the sugar is completely dissolved.
Put the bread into a three-liter jar with a screw-top lid, add the water and yeast, and the remaining sugar.
Add water to the top of the jar and stir lightly. Close the lid loosely and leave to ferment at room temperature for up to 4 days.
"The longer you let it ferment, the richer and sharper its flavor will be," says Klopotenko.
When the kvass is ready, strain it into a jug or jars and refrigerate it. Homemade kvass can be stored in the cold for up to 10 days.
Check out Yevhen Klopotenko's tips for cooking asparagus.
If you want to get the latest news about the war and events in Ukraine, subscribe to our Telegram channel!