Recipes
Potato pie from Hutsulshchyna: a recipe for buryshnyk from Yevhen Klopotenko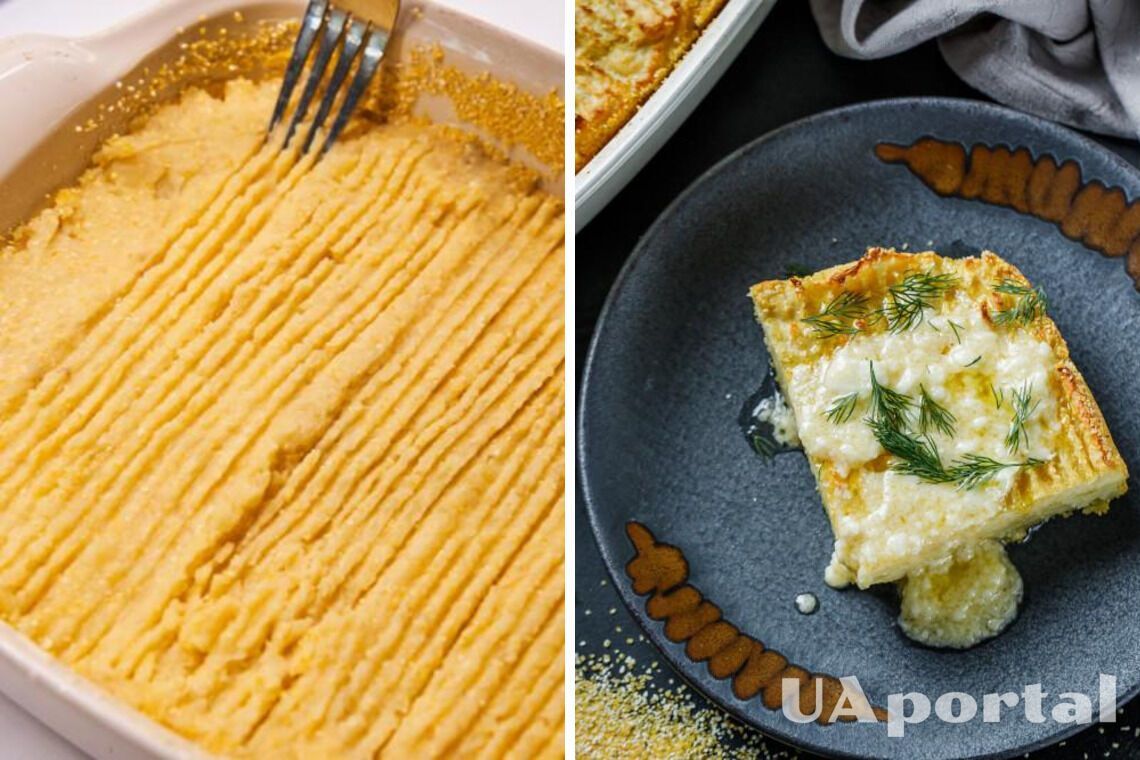 Buryshnyk is a pie made of potatoes and corn grits with a sauce of butter and salted cheese. In the old days, boryshnyk was a substitute for bread for Hutsuls in the meadows.
Ingredients:
- 1 kg of potatoes
- 70 g of finely ground corn grits (+30 g for French shirt)
- 15 g of wheat flour
- 2 eggs
- 100 g of butter 82.5% (+20 g for French shirt)
- 100 g of hard cheese
- salt to taste
1. Boil and cool the potatoes.
2. Preheat the oven to 180 degrees. Prepare the butter: it should be at room temperature.
3. Peel the potatoes and grate them on a coarse grater into a bowl.
4. Beat 2 eggs into the potatoes, add wheat flour and finely ground corn grits. Add salt to taste and stir.
Read also: The fastest recipe for Charlotte.
5. Grease the bottom and sides of a 22-cm-diameter baking dish with butter and sprinkle with corn grits. Pour out the excess grits.
6. Put the potato mixture in the baking dish. Smooth with a spatula and make strips with a fork. Put in the oven for 25-30 minutes at 200 degrees.
Sauce:
1. Melt the butter and cheese in a saucepan. Stir, and remove from heat.
2. Serve the borage with the sauce.
We also recommend that you pay attention to the recipe for shpundra by Yevhen Klopotenko.
If you want to get the latest news about the war and events in Ukraine, subscribe to our Telegram channel!