Recipes
Cooking in minutes: a video recipe for poppy seed syrniki from Klopotenko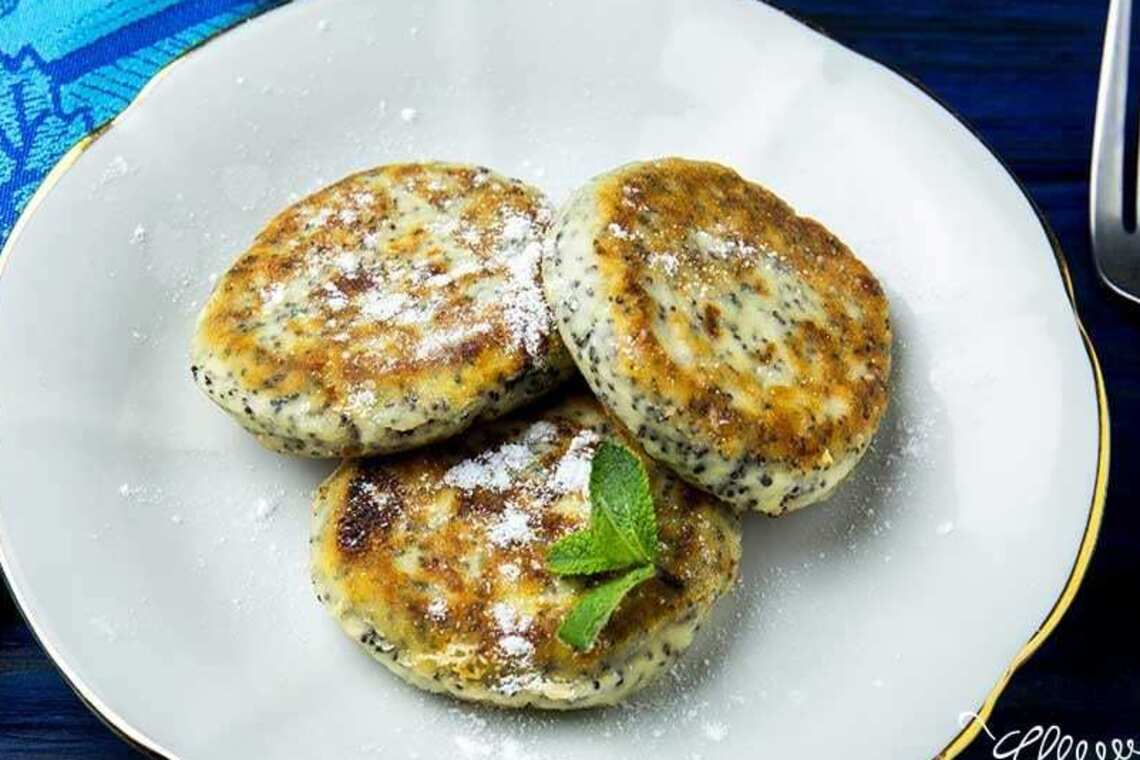 Syrniki is a very popular dish among Ukrainians. You can eat them for breakfast, have a "syrniki snack" between lunch and dinner, or just cook them for dinner.
If you're tired of the taste of classic syrniki, we suggest making them with poppy seeds. Famous Ukrainian chef Yevhen Klopotenko shared this recipe and even showed a video on how to make them.
Read also: Without flour and eggs: a simple recipe for baked syrniki
To make poppy seed syrniki, prepare the following products:
Cottage cheese (9%) - 300 grams
Egg - 1 pc.
Baking powder - 0.5 tsp.
Vanilla sugar - 10 grams
White crystal sugar - 50 grams
Flour - 60 grams
Poppy seeds - 2 tsp.
Oil - 2 tbsp.
How to cook?
Put the cottage cheese in a bowl, sprinkle sugar and vanilla sugar on top, sprinkle with poppy seeds, and beat in an egg. Mix thoroughly to form a homogeneous mixture. Then add the flour and baking powder. Mix until the dough is smooth.
Flour a work surface and form the dough into small balls. Flatten each one slightly and roll in flour.
Heat a frying pan, add vegetable oil, and fry the syrniki for 5 minutes on each side over medium heat.
We recommend that you pay attention to the recipe for a delicate ryazhenka soufflé
If you want to get the latest news about the war and events in Ukraine, subscribe to our Telegram channel!