Recipes
Without flour and eggs: a simple recipe for baked cheesecakes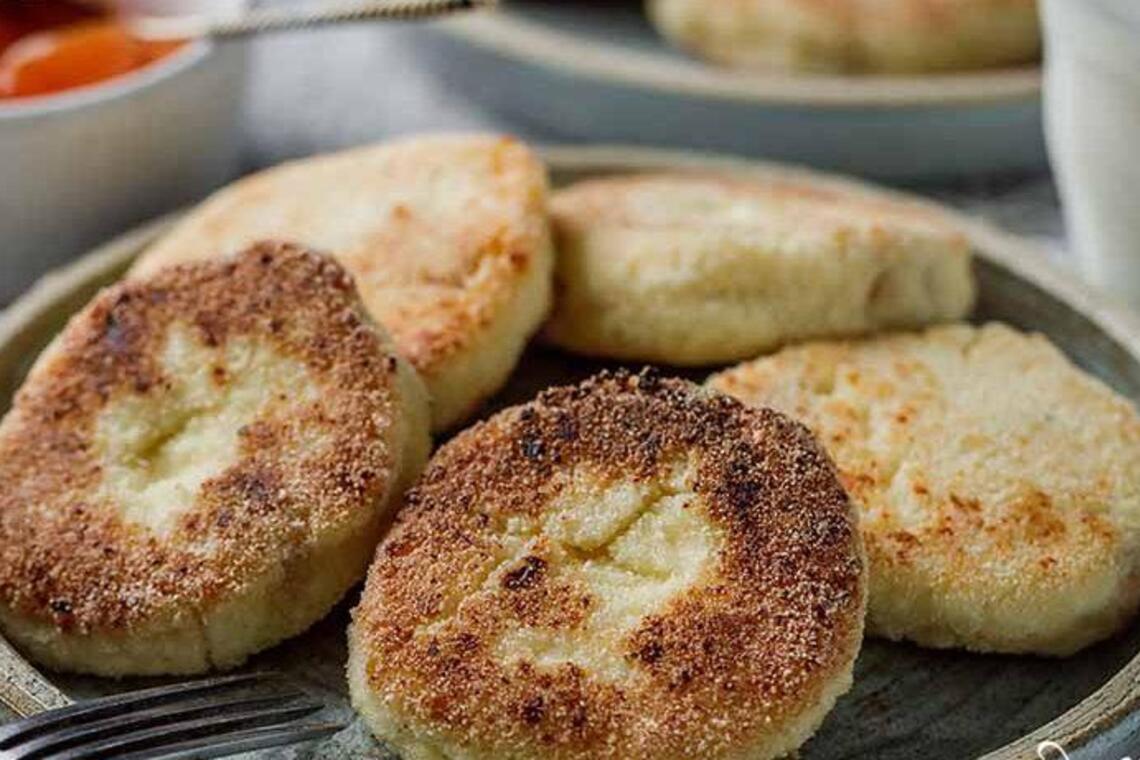 Oatmeal and syrniki are probably the most popular healthy breakfast dishes among Ukrainians. But syrniki can be even healthier - they can be made without eggs and without flour.
Famous Ukrainian chef Yevhen Klopotenko suggests adding semolina to syrniki instead of flour. We tried to make this dish by adding ground nuts to the cottage cheese. Here is the recipe.
Also read: The fastest Charlotte recipe: how to make a delicious apple pie
Ingredients:
Cottage cheese (2.5% fat) - 500 grams
Sugar - 2 tablespoons
Vanilla sugar - 10 grams
Starch - a tablespoon
Ground nuts - 3 tablespoons
Turn the oven to 180 degrees to keep it warm.
Put the cottage cheese in a deep bowl, add the sugar and vanilla sugar, and mix well. Then add the starch and knead the dough again with a spoon.
Put the ground nuts (we used chopped almonds) on a wide plate.
Moisten your hands with vegetable oil and form cheesecakes, place them on the chopped nuts.
Put parchment paper on a baking sheet and place the cheesecakes on it. Cook in the oven for 20-30 minutes.
We also offer a recipe for a chickpea salad that is suitable for vegans and vegetarians.
If you want to get the latest news about the war and events in Ukraine, subscribe to our Telegram channel!